For those who need to relax and melt into the void for about 40 minutes, Julianna Barwick's latest album Will is the perfect getaway. Known for her minimalistic approach to creating vast soundscapes, Barwick's third full-length album does not disappoint.
Will was released on May 6th 2016, featuring collaborations with Thomas Arsenault (Mas Ysa) on tracks Same and Someway and Dutch cellist Maarten Vos. The album was self-produced in various locations, ranging from an isolated house in New York, to Lisbon, Portugal.  The album draws inspiration from a number of settings, making listening to it feel like a journey itself.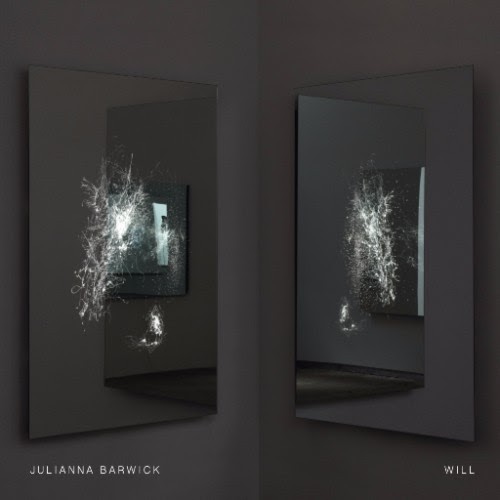 Will is filled with Barwick's incoherent hums and cries over synths and violins. The first track of the album St. Apolonia features Barwick's vocal loops echoing and harmonising with each other, reverberating against the backdrop of an overpass, as she calls her listeners to "see" what she has in store for us.
The song Nebula is without a doubt the stand-out track. It features a simple repeating synth line and her haunting calls. The music builds up an otherworldly soundscape to immerse the listeners in. It feels like she's reaching out her hand to us to come explore her galaxy. It represents her music well, by showcasing its charm and character despite its simplicity. It is these two characteristics that makes her music more accessible and easier to connect to.
Barwick's ethereal voice and heavy reverbs are heard in other songs, such as the piano-led track Beached, which sounds effortlessly entrancing. It's as if her fingers were just lightly pressing the keys into a natural melody. The harmonies in Same sound like voices calling out to the edges of the universe.
The penultimate track Someway is bright and hopeful. With fragile, choir-like vocals, it feels like a warm hug, or a warm shower, or bundled up in bed on a cold day. It feels like calming reassurances. It's as if she's slowly easing us back to reality, by reassuring us that everything will be alright when the album finishes and you snap out of your trance.
Listening to Will in its entirety is an experience, where you feel like a part of your soul has been lifted to join a synthy cloud of voices that carefully lulls you into another galaxy. It encourages you to leave your worries behind you and to just let the music swallow your beaten body into another dimension. It's amazing how such an immense world could be created from a collection of looped vocals and simple piano.
The album closes with See, Know; its repetitive synth line reminiscent of an alarm clock urging you to wake up. So you wake up, comforted and assured, that you can be swept up by Will's sonic nebula, any time you want.
Comments
comments